SERVPRO of Alhambra Food Drive
3/16/2018 (Permalink)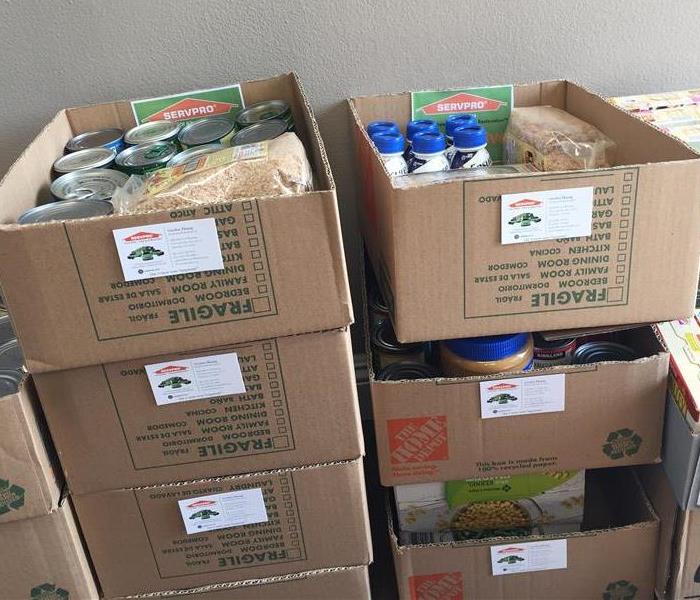 From January to the end of February of this year, we, SERVPRO of Alhambra, decided to give back to the community to start off the New Year as well as being in Alhambra for almost five years! To give back to our community, we decided to partner with The Los Angeles Food Bank and organize a food drive.
We asked local insurance and realty companies in Alhambra and Monterey Park to participate with us and donate whatever they had for people in need! We had a wonderful turnout and our combined efforts resulted in over 400 pounds of canned and dried foods donated to the Los Angeles Food Bank!
We want to thank you to everyone that participated in our SERVPRO of Alhambra food drive and help us reach our goal of over 400 pounds of donated food! We will definitely do this again soon later in the year to give back again! Until then, if you experience any flooding, water leak, mold damage, or fire damage, please call us at (626)283-5875 and we will get you a free estimate!