How to Deal with Storms & Prevent Flooding
5/30/2017 (Permalink)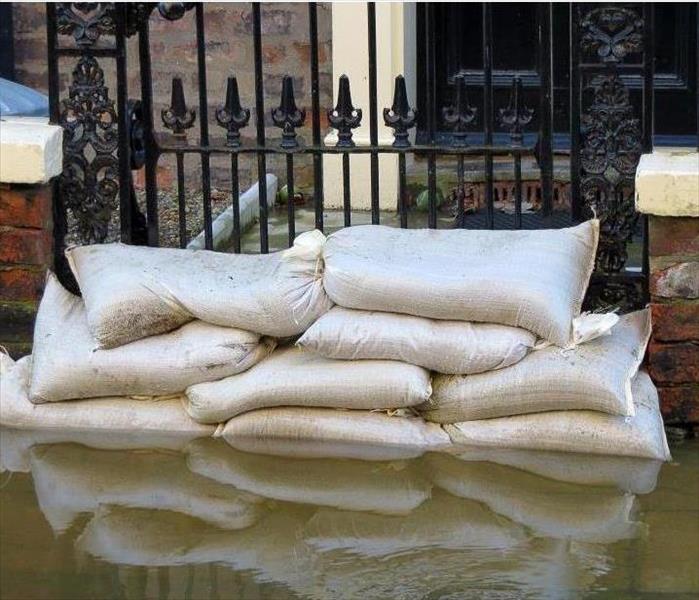 Global warming has changed the climate as we know it and brought much needed rain to our dry state. What seemed like a blessing for a state that has been in a drought for so long may be a curse to those who are not prepared. Living in sunny southern California, many of us are not ready to deal with all the rain we have been getting. SERVPRO of Alhambra is here to provide you with some tips to make all this rain a little more bearable.
In big cities like Los Angeles, intense storms tend to block up the city's drainage system. It becomes overwhelmed and flooding will occur. As in most emergencies, the first thing to do is to call 911 in case of any life threatening emergencies. Do not attempt to drive through standing water. Water will stall your car so if your car stops, abandon it and move to dry or higher ground. If you are in an office or home that's in danger of flooding, it is important to unplug all electrical appliances and turn off the gas line. Remember to stay aware from any electrical wires and fallen power lines.
In order to prevent the likelihood of floods, do your best to help keep the storm drains clear of trash and debris. Leave or plant vegetation on areas that slope to slow runoff and prevent erosion. It's also important to remember to keep your home's gutters and downspouts clean. Sandbags are great to have handy to prevent outside water from coming into your house. Last but not least, keep an emergency kit and list of emergency numbers just in case anything does happen.
If you follow these simple tips, you'll definitely reduce the chance of a flood in your neighborhood or home. But hey accidents happen right? If they do, call us here at SERVPRO of Alhambra and we'll be there to help.